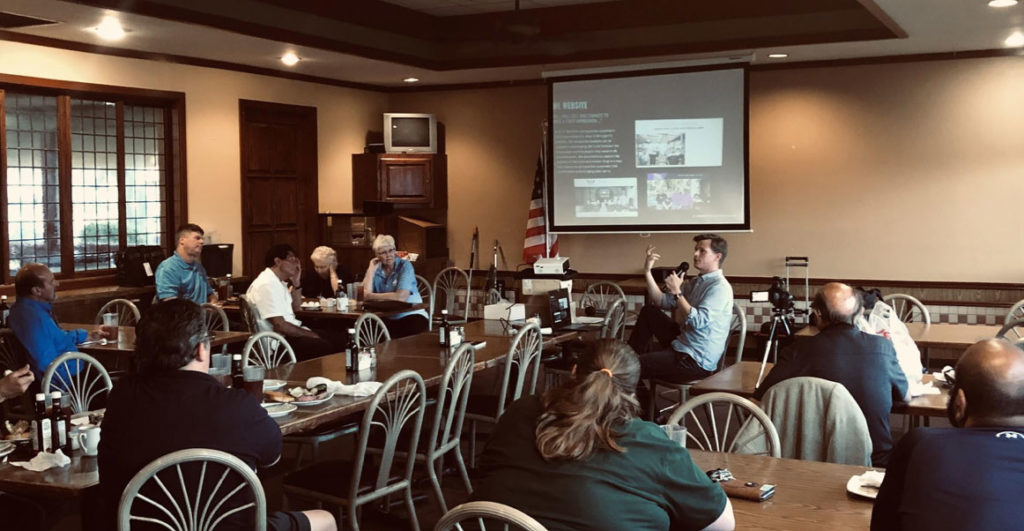 Last night we had the honor of visiting ASCCA Chapter 14 for their monthly meeting and give our talk about web marketing for automotive shop's (Clicks, Calls & Cars). The speech was about the ways that searching for repair shop's has evolved, where it's going and what shop owners can do in order to set themselves up in the future.
We talked about the fundamentals of a website, why unique content is important and what is it's relation to SEO is. We talked about what Mobile Responsive design is, why we use it and what it's relation was to SEO is. We also touched new changes toGoogle's Search algorithm, page load speed, and SSL Certificates.
It wouldn't be a C3 class without any mention of N.A.P. and examples of how it can get thrown off and we were delighted to see a few shop owners who weren't familiar so getting to educate them about that is always fun.
We not only talked about ways to get reviews but also the significance of recent reviews and the role that they play with younger demographics. We have some customers who have gotten pretty crafty with using our review tool and it was awesome to see the "light bulbs" go off in their heads with ideas of how they could start to rack up some more reviews.
Next was making the most of the opportunities on the phones. I shared the story of how my family relocated when I was a kid and how we found a repair shop and ended up taking 5 cars there over the course 15 years, est 20K in repairs. The idea that every time the phone rings could be an opportunity as big as that made our call tracking program and benefits of ROI stand out.
Lastly, we went over email marketing and ways to improve click through rate with custom made emails that not only act as a service reminder as much as they do a newsletter to preferred customers.
It was a fun night and we got a couple of great questions that lead to more of a discussion which always helps round out the talk and also help it all resonate more. It was a nice way to connect to a new group and we look forward to many more opportunities like this. Thanks for having us Chapter 14!